How to wash our textile products?
Hand wash
For large blankets, it is advisable to put them in a bathtub or washing machine with warm water and detergent for delicate garments. The cloth should be stirred slowly in the water and left to soak.
Machine wash
It should be done with cold or warm water, in a delicate garment programme and using specific detergent for this type of garment. Spin-drying should be very gentle, just to slightly wring out the garment.
Never dry in the tumble dryer or tumble dryer programme.
Dry cleaning
Professional cleaners should use mineral type solvents and Perchloroethylene, using a gentle programme and it is forbidden to tumble dry the garment.
Drying
Once wrung out, the garment should be spread out on a clean surface. It can also be stretched out on a traditional rope, always trying to stretch it in the middle. Avoid direct exposure to the sun during intense hours.
To finish drying blankets, when they are dry, shake them gently to loosen the pile and restore their original appearance.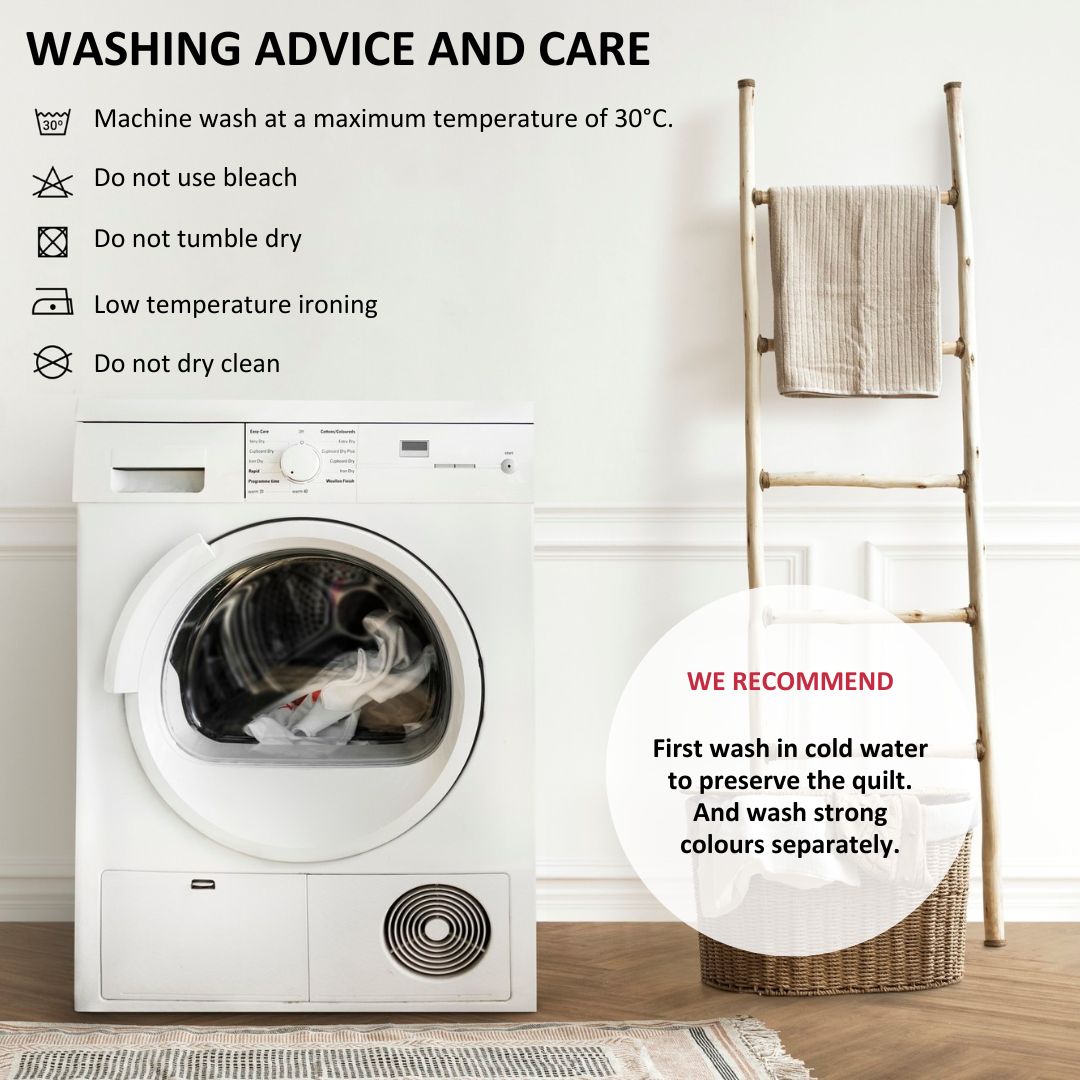 How to choose the size of the bedspread?
We have different sizes for our bedspreads: