Sustainable Comfort is one of our goals, because we want to do everything in our power to be part of a change that is more than necessary.
Our mission is based on developing textile collections, ensuring a commitment to the environment and lower energy consumption.
How do we do it?
Designing solar installations for the generation of renewable energies.
Promoting the use of raw materials from natural fibres.
Collaborating with textile fibre recovery projects.
Recycling fabrics for the manufacture of garments for humanitarian cooperation purposes.
We develop collections with you, your comfort and a better future in mind.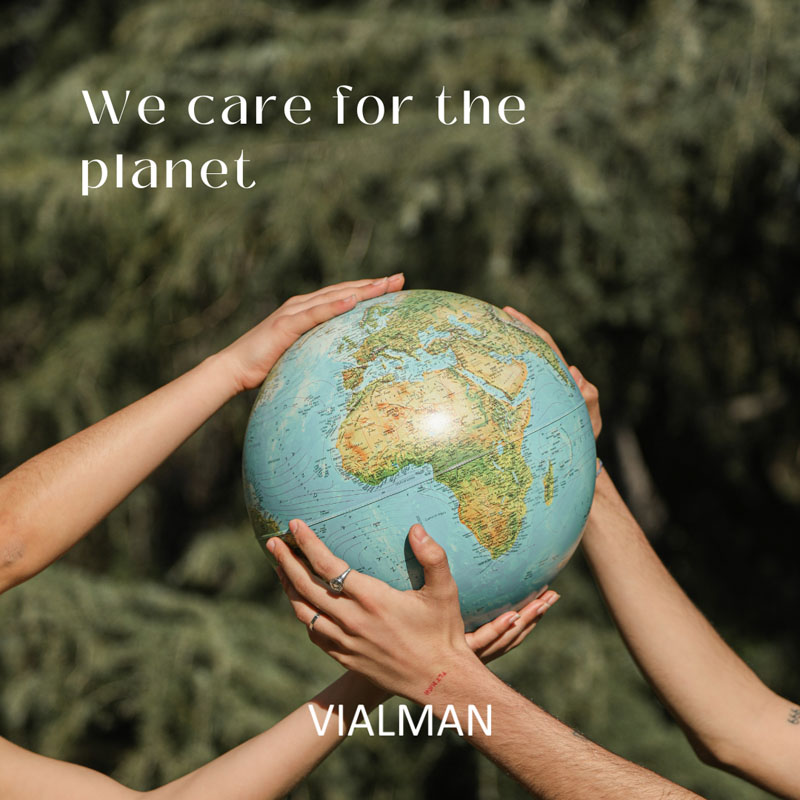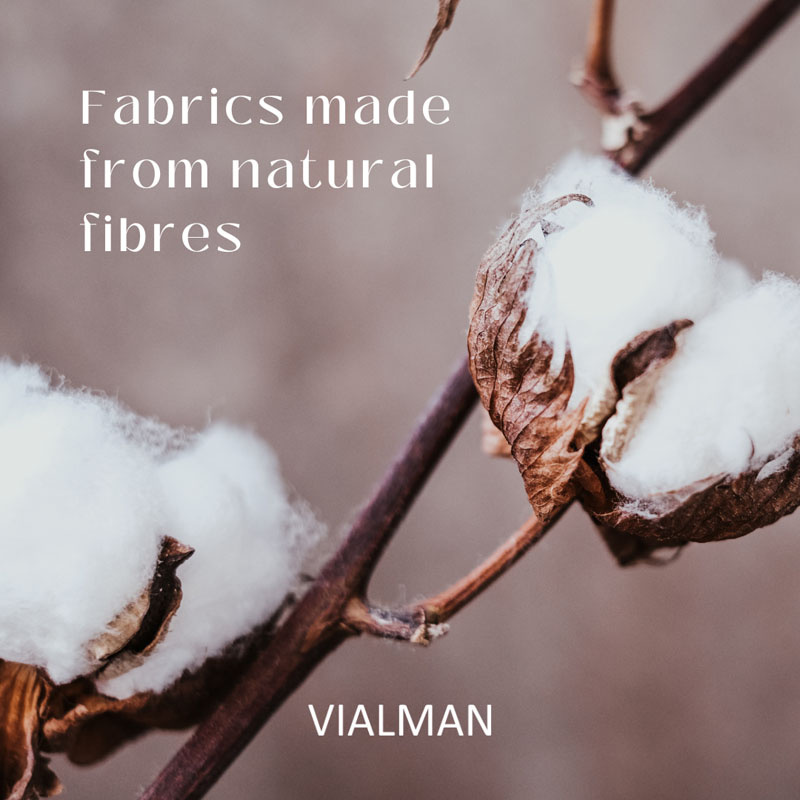 Our quality seals
We are backed by years of commitment to the environment. At Vialman we work with textiles certified in quality, ecology and sustainability, endorsed by our quality seals:
1. Recover Earth
Thanks to this label we transform textile waste into sustainable recycled fibres. It is a yarn that results from the natural blend of Recover super-recycled cotton and virgin organic cotton. In this way, we manage to develop comfort and durability.
2. Ecolife
With Ecolife's ecological and sustainable yarns we join the circular economy movement. We are responsible and conscious, which is why we include sustainable yarns with a virtually zero climate footprint in our manufacturing process.
3. Global Recycled Standard
This seal allows us to verify that our products are recycled, taking into account the social, environmental and chemical practices used in their production.
4. Standard 100
The world's most valued eco-label to guarantee that labelled textile products have been tested for more than 300 harmful substances.
At Vialman we manufacture our fabrics with the most innovative design, always respecting our sustainable philosophy and working with textiles certified in quality and ecology.